Since 1994 - over 20 years and 200 shows
December 2015 / January 2016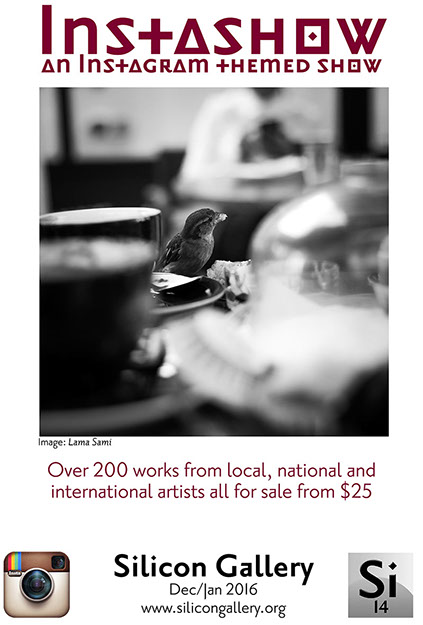 On November 10th we invited our customers, Instagrammer's and Zayed University in Dubai, U.A.E. to "enter" our Instagram Style call for entries. The difference was that we had no curator, no selection committee nothing, if you entered we would show the work.
We had over 200 "entries" all of which we printed and are currently hanging on the wall of our gallery space in Old City Philadelphia.
You would expect that an un-curated show with no selection process would yield, well, not very good work. This could not be farther from the truth, the show is an amazing cross section of work from carefully crafted photographs, cool reproductions of more traditional art and, of course Instagrams.
Because of our connection with Zayed University we invited students and faculty to join in and we received over 30 entries, one of which won our best in show.
All of the work in the show is for sale $25 for a 11" x 11" or $40 for a 14" x 14" or $95 for a 22" x 22"